By choosing us,
you choose quality and security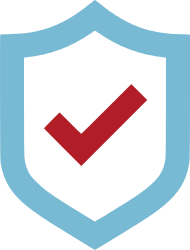 We specialize in our mother tongue - Polish language
Each language is full of nuances, flavours and meanders of meaning. Only a native speaker can perfectly and intuitively translate the meaning and colour of a word from one language to another. That is why we specialize in translation into Polish.
No competitive activities
We guarantee no direct contact with the final client – your client – what we can confirm by signing a confidentiality agreement. We focus mainly on cooperation with foreign translation agencies and not directly with their clients. This enables us to guarantee the security of client retention. It is very beneficial for both sides – you maintain and grow your client base and, thus, we receive more orders.
Security and confidentiality
We realize how important the security of your clients' confidential information is.
To make sure that confidential information you provide to us do not leave our office, we use a range of modern security systems, such as an alarm, safe, monitoring, armoured windows and strongboxes. We have also made sure that the server room is professionally protected against unauthorized access. In addition, all computers of our employees are constantly monitored and the secure Internet connection is checked against hacker attacks.
Quality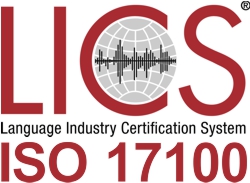 The high quality of translations provided by us is a guarantee of satisfaction of your clients and, thus, a chance for further cooperation and continuity of orders. That is why we try to meet all the expectations of even the most demanding clients. Translations offered by us are subject to rigorous quality control, according to the ISO 17100 translation standard and the Code of Good Practices of the Polish Association of Translation Companies, which we are a member since 2009.
Each translated text is double-checked by a second translator and subject to technical revision. We also offer a verification of machine translations, localization (text adaptation to the needs of a particular country) and text editing.
Timeliness
We value your time and that is why we honestly inform our clients about the possibility of executing the order within a particular deadline. Thanks to our internal procedures and proven team of translators, more than 90% of projects are delivered before the agreed deadline.
Financial liability
We hold an insurance policy against civil liability for translation agencies in the amount of EUR 500,000.