Why us?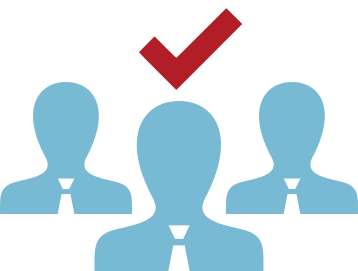 Who are we? Company history in a nutshell
The history of our company began in 2002, when Maciej Grubel founded the ITAMAR translation agency that supported new investments in the booming Upper Silesia with translation services. Over time, it crossed the Polish border and extended business area to foreign markets – this is how the Linguist.pl brand was established – providing support to over 550 translation agencies stationed around the world. Currently, ITAMAR Group Sp. z o.o. has two sister brands:
Linguist.pl – executing orders for foreign clients, only through international translation agencies, without establishing direct relationships with their end clients. The effect of work? We have translated texts for more than 3,000 foreign companies at the request of 550 agencies. See our credentials.
Tlumaczenia.pl – a brand offering translation services exclusively to companies and institutions from Poland, creating one of the largest Polish translation agencies. What is the effect of this activity? We provide services to more than 6,000 Polish companies and institutions.
ITAMAR Group Sp. z o.o., which includes lingust.pl and tlumaczenia.pl, is a member of the Polish Association of Translation Companies, in which the CEO of ITAMAR Group is the Management Board Member of the Association. We have also been a member of the Regional Chamber of Commerce and Industry in Katowice for many years.
Quality first and foremost
Linguist.pl specializes in translation into Polish, our mother tongue. Our domain is ensuring the highest level of translations made by us – all orders are executed in accordance with the ISO 17100 standard, which sets out requirements for the provision of high quality services by translation service providers. The activity within the industry enables us to continuously exchange experience and access new tools and technologies supporting the work of our team of translators and proofreaders.
Always fair
Lingust.pl offers its services to international translation agencies and not to their end clients. We do not establish contacts with the final client, which we can guarantee by concluding a confidentiality agreement.
Thanks to adherence to the confidentiality arrangements and widely understood fair play, we have never abused trust of translation agencies cooperating with us, which act as intermediaries between their clients and our company. In this way, we execute orders for major corporations from around the world. We are extremely pleased that our loyalty is appreciated and that there are new companies constantly joining the circle of our clients.
Always available
We are available for our clients 24/7. We know that time is the most expensive currency, which is why we provide contact with the Project Manager 24 hours a day, allowing the execution of orders to run smoothly and without disruption, within the shortest possible period of time.
Our team
Our team does not consist of accidental people. What unites us is a passion for foreign languages. We share our experience and offer mutual assistance. As we chose - considering that to be the most effective - a remote working model, there are only 14 people in our office. However, a group of over 300 of our translators works remotely using advanced server solutions.

Business relations for years
We realize that to develop good business relationships is not a matter of a few days, or even months. We know that creating a fruitful cooperation takes time, patience, commitment, dialogue and mutual understanding. We guarantee that if you will trust us and use our services, we will establish long-term, effective and beneficial for you cooperation. We are proud that our clients and translators have been with us from the beginning, already nearly 15 years.