CAT tools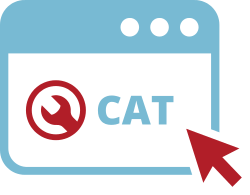 High quality, accuracy and content-related correctness of the translation are our priority. For our translations to be excellent in every respect, we use professional CAT tools that enable:
faster translation,
better coordination of projects,
more efficient quality control,
consistency of terminology.
To meet clients' expectations, we base our work mainly on SDL technology in the server version, enabling remote (distributed) work. This allows us to efficiently carry out even very large projects.
Trados Studio Professional 2014 is one of the most popular CAT tools. It impresses with its functionality – it supports even the largest files and translation memories, glossaries and many file formats. We also use Multi Term 2014 application compatible with this program to create terminology databases. To facilitate the use of this tool to our translators, we offer 30 Trados Studio licenses and use the SDL Group Share (TM Server and Project Server) functionalities that streamline the use of the application in the distributed model.
We also work in MemoQ (8 licenses) and Wordfast (6 licenses). programs. At the client's request, we also execute projects in other CAT tools, such as: Memsource, Across, Passolo, Idiom, Catalyst.


QA tools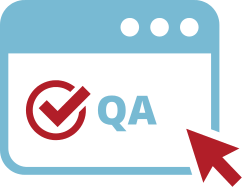 Little things should not be underestimated, as they lead to perfection. That is why we always adhere to strict quality management principles. Although we use CAT tools in the process of translating and proofreading, we have also implemented specific applications in our translation office to ensure the highest quality – QA tools.
They are used to compare source version with the target version of the text. More precisely, segments of bilingual texts are checked, which allows to capture any possible translation and typographical (i.e. typos) errors as well as omissions. By using the QA tools, we can provide not only the consistency of terminology, compliance with project glossaries or correct punctuation, but also the correct capitalization (changing lowercases to uppercases), correctness of numbers and lack of formatting errors.
To ensure high quality of translation, in our daily work we use such tools as:
ApSIC Xbench - ensures consistency of used terms. The tool has special functions that allow to verify the completeness, consistency and accuracy of numbers, tags and keywords.
QA Distiller - helps in finding errors in translation and translation memories and allows for their easy and quick removal. QA Distiller is able to support files on a massive scale and offers language-dependent settings.
SnellSpell - helps our translators to proofread translations faster and more reliably. This program enables checking multiple files simultaneously. Compared to other built-in spell checkers, which usually operate at the single-file level, spell checking in the SnellSpell program takes incredibly little time.
Trados, MemoQ, Wordfast used by our translators also allow to generate QA reports as part of own, built-in functions.


DTP tools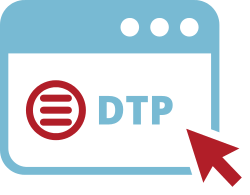 To comprehensively meet clients' needs, we also offer graphic processing of documents, the so-called DTP. This service is particularly suited in respect of translating all kinds of catalogues, leaflets or user manuals. Our experienced designers use sophisticated graphical tools that allow maintaining the same layout as in the source file, regardless of the size or file format. This service not only saves time that the client would normally have to spend separately on the translation and processing, but also money, since by using the comprehensive service you can count on attractive discounts.