Translation into Polish

We specialize in translation into Polish
Each language is full of nuances, flavours and meanders of meaning. Only a native speaker can perfectly and intuitively translate the meaning and colour of a word from one language to another.
Our regular clients, who are translation agencies, value us primarily for the quality and timeliness. We have extensive experience in executing large projects, also in express mode. To meet your expectations, we engage teams of several experienced translators, editors and content-related consultants to work on projects.
We are aware that anyone can make a mistake, therefore all of our translations are subject to a rigorous proofreading process, according to the ISO 17100 translation standard. Each text is checked by a highly skilled team of proofreaders, so you can be absolutely sure that it is linguistically correct – in terms of grammar, style and content.
Thanks to our experience and services of the highest quality, we have translated so far texts for more than 3,000 companies at the request of 550 translation agencies around the world.

Proofreading/QA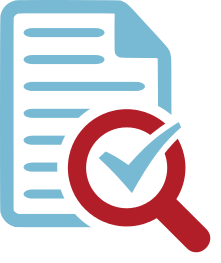 If you have any doubts as to the translation that had been prepared for you by other provider and you would like to verify its quality, we offer services consisting in proofreading the correctness of the translation and its correction. During this process, we check, among other things:
the completeness of the translation by comparing it with the original,
the compliance with instructions and a glossary attached to the project,
punctuation, grammatical and stylistic errors,
the accuracy and consistency of terminology,
the correctness of the location of tags.
In our daily work we use such professional tools as: ApSIC Xbench, QA Distiller, Snellspell. Thanks to them we are able to meet high expectations of our clients, in terms of quality, deadline and price.
We also offer proofreading services for documents that have already undergone the DTP process, for final verification of compliance with the source material, among others, in terms of layout, distribution of texts, formatting, shortages in translation, correctness of hyphenation and font display. It is an essential element of control before submitting the materials for publication.

Managing, Creating TMs and TBs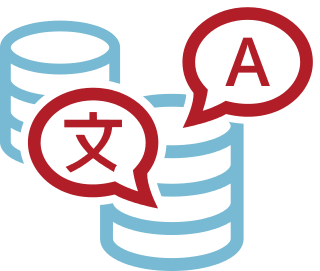 We provide services related to managing and creating translation memories and terminology databases in combination with the Polish language.
Managing TMs
On your behalf, we manage existing translation memories, which provides protection against the possibility of duplication of any errors in subsequent translations. As part of these works we perform, among other things:
proofreading,
verification and standardization of vocabulary,
removal of erroneous or duplicate segments,
updating the memory by changes made to source/target documents.
Creating TMs
We will create for you a high quality translation memory based on existing bilingual resources. As a result, you realize subsequent translations fully utilizing the advantages of CAT tools.
Our task is to manually check each segment and incorporate any changes in the translation in accordance with the client's guidelines.
Creating terminology databases
We offer the preparation of terminology databases based on the source text or existing bilingual resources, as well as the verification and updating of existing databases.
It is worth remembering that the preparation of a terminology database at the project preparation phase gives the final client an opportunity to refer to proposed translations of key, often industry- or corporation-specific, terms and phrases. This approach allows to avoid problems with receiving the translation and significantly accelerates the final proofreading.

Certified translation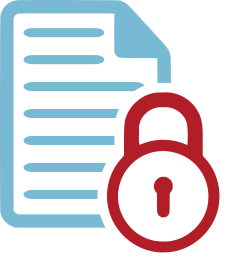 We frequently receive orders from international translation agencies for certified translation from or to Polish. Certified translations are required by Polish institutions in administrative, judicial or financial proceedings.
All certified translations are immediately sent in the form of scans with seals, and the originals are delivered properly secured via courier service or traditional mail to the indicated address. It is possible to effect service within 24 hours on the territory of the European Union.
We also certify existing translations. These are usually extensive financial documents of listed companies.

Polish Desktop Publishing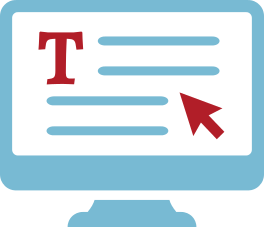 One of the last steps in the execution of a typical translation project, which is also included in our offer, are DTP services. The aim of our work in this regard is the final preparation of materials for publication – in print or in digital form. This is particularly important in the case of such documents as catalogues and product packaging, technical documentation, marketing and promotional materials, information brochures and even advertising banners.
It is worth noting that the Polish language is "longer" than English, and "shorter" than German, which will affect the graphic layout of the page. A common problem is also the issue of Polish diacritics - Ąą Ćć Ęę Łł Ńń Óó Śś Żż Źź - due to the incompatibility of coding or inappropriate choice of fonts.

Recording studio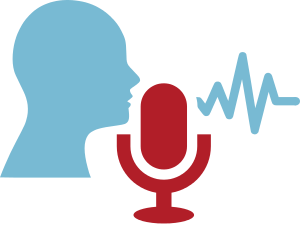 We offer voice recordings provided by professional readers of the Polish language. We realize recordings of radio advertisements and television commercials, radio plays, e-learning trainings, multimedia presentations, videos or audiobooks. We invite you to familiarise yourself with samples of voices:
Female voices:
| | | |
| --- | --- | --- |
| | Anna | Your browser does not support the audio element. |
| | Dorota | Your browser does not support the audio element. |
| | Gabi | Your browser does not support the audio element. |
| | Jola | Your browser does not support the audio element. |
| | Olga | |
Male voices:
| | | |
| --- | --- | --- |
| | Artur | Your browser does not support the audio element. |
| | Bogdan | Your browser does not support the audio element. |
| | Boguś | Your browser does not support the audio element. |
| | Grzegorz | Your browser does not support the audio element. |
| | Stanisław | |
imie1, imię2, imię3, imię4, imię5